Search Results
Results for: 'internship'
1:52
Why Intern & what makes for a quality internship?
7:29
7:51
2:40
Getting Started with Handshake
More than just a job/internship board, Handshake uses AI to present opportunities related to your expressed interests helping you discover possibilities and gain experience!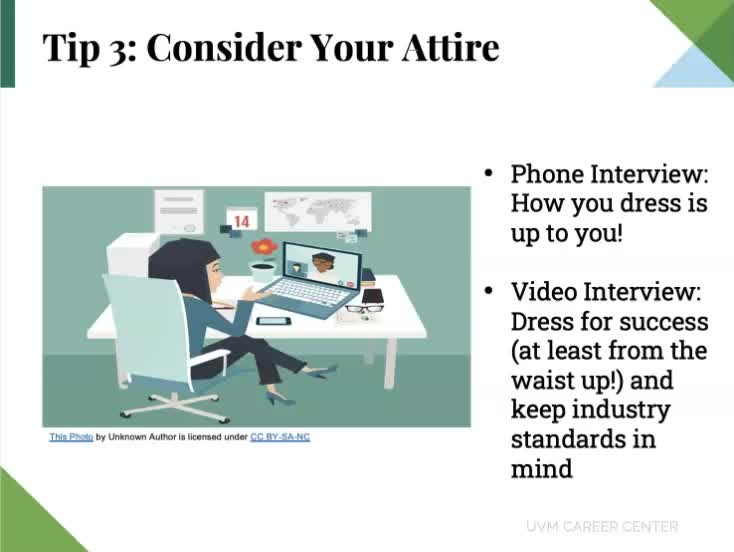 4:49
Once you have landed a phone screen or virtual interview (congrats, by the way!), you may be wondering "how do I make a good and lasting impression when I'm not in-person?" This video review some simple tips to help you ace your upcoming ...
1:30
Getting started on your cover letter.
2:23:46
UVM Art History Symposium 2021
Erin Petit: Hidden Histories: The Colmar Treasure and Jewish Cultural Heritage Kat Schinella: Orientalism in Auction Houses: A Provenance Exploration of Alexandre-Gabriel Decamps 1948 Farm Yard in the Fleming Museum of Art Dulcie Ulloa: The Deat...
1:21:34
University of Vermont MS in Dietetics Open House - October 12
In this 1-hour live virtual open house, you will meet the UVM MSD Program Director and recent program graduates. Join us to learn about the MSD community focus on practice through the lens of a sustainable food system, graduate courses to fulfill ...