Search Results
Results for: 'hair'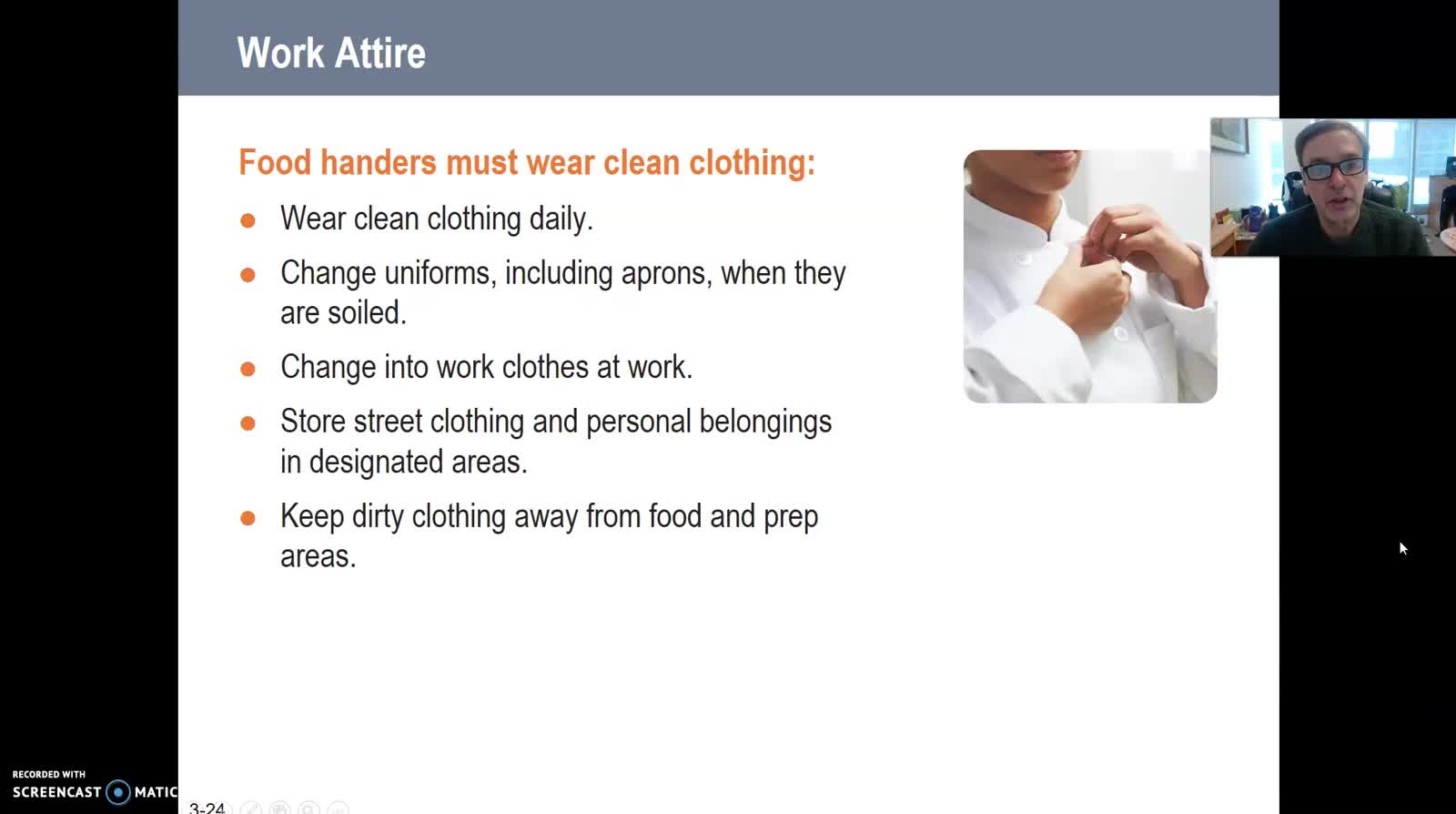 9:47
Personal Hygiene and Work Attire
This video discusses personal hygiene, hair nets, uniforms and other items of interest when working in the food service industry.
0:35
A brief introduction to safety preparations before working in the Art Dept. Woodshop
1:06
how did i get here? it was a blur like a rainy day walk home when you look down focus on each step forward focusing your vision under your umbrella not fully remembering what or who you passed by on the way but your sneakers are wet...