Search Results
Results for: 'Networking'
9:24
Networking and Building Your Online Professional Presence
This 9 minute video covered the essential of building and tending to your personal brand online. It will help students: 1) Understand the impact of their online presence: what potential employers are looking for / concerned about 2) Know wh...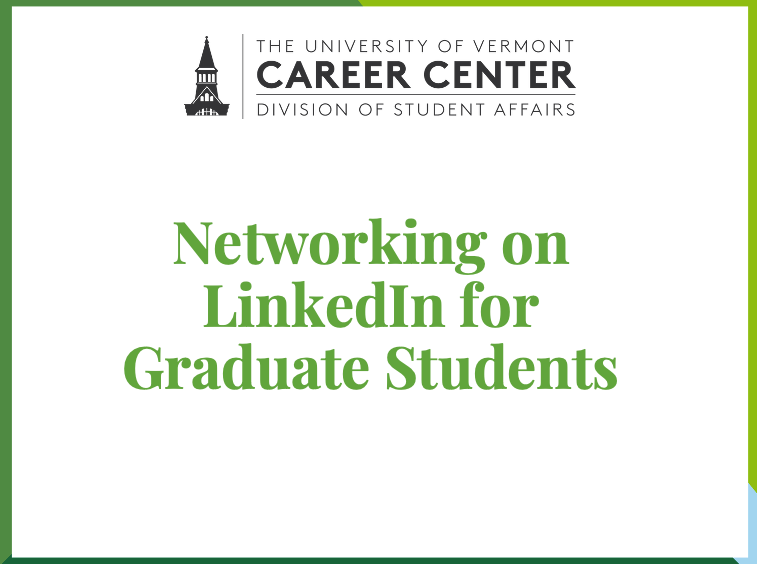 7:00
3:42
Learn more about using UVM's own alumni networking platform
13:45
Lack of confidence and its affect on Networking
33:18
Agritourism Virtual Networking Session
Farmers and ranchers, researchers, tourism professionals, entrepreneurs, policymakers, educators, agricultural service providers, and others interested in agritourism are invited to share their knowledge and experience. This session will have faci...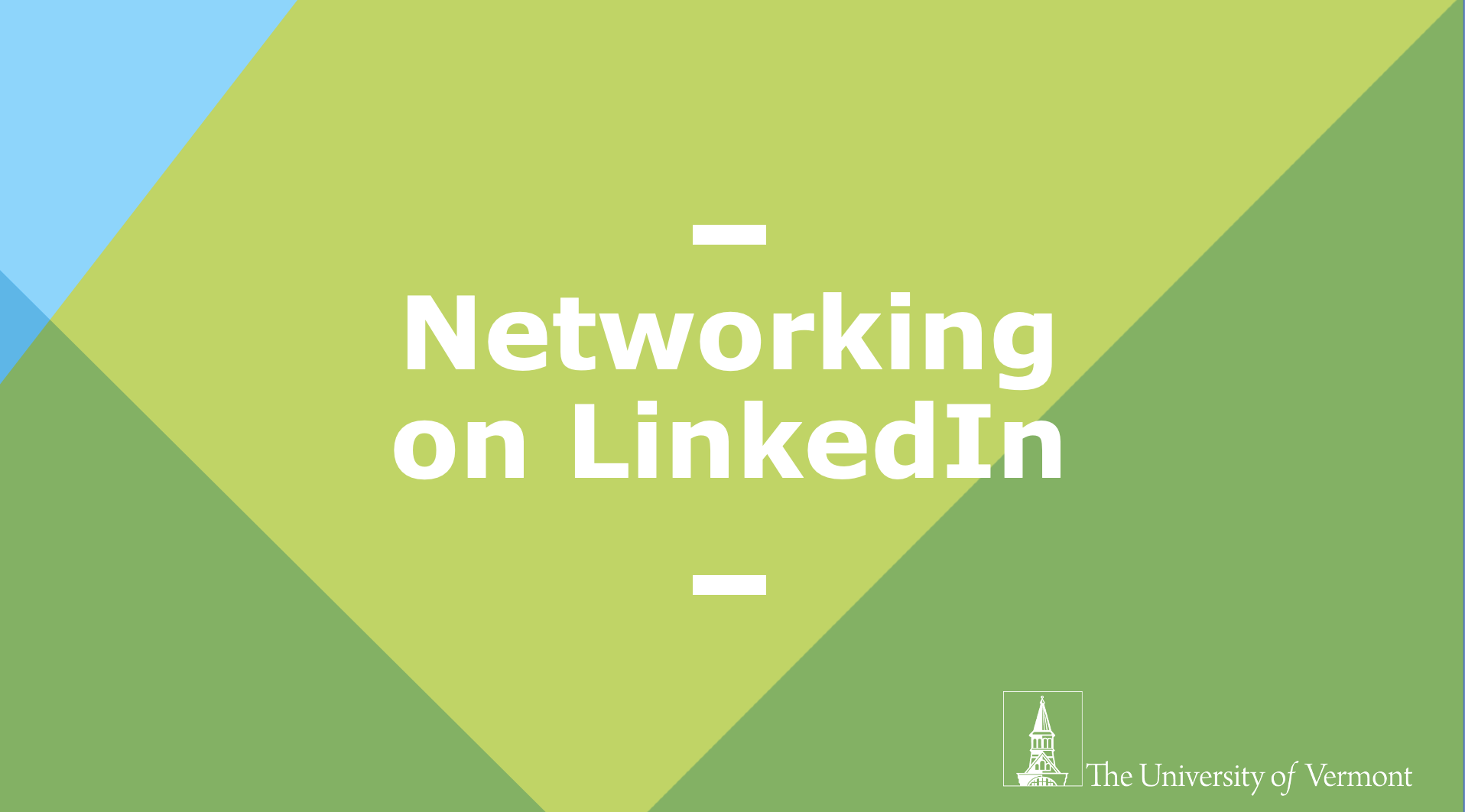 7:00
This short video will show you how to make more connections on LinkedIn.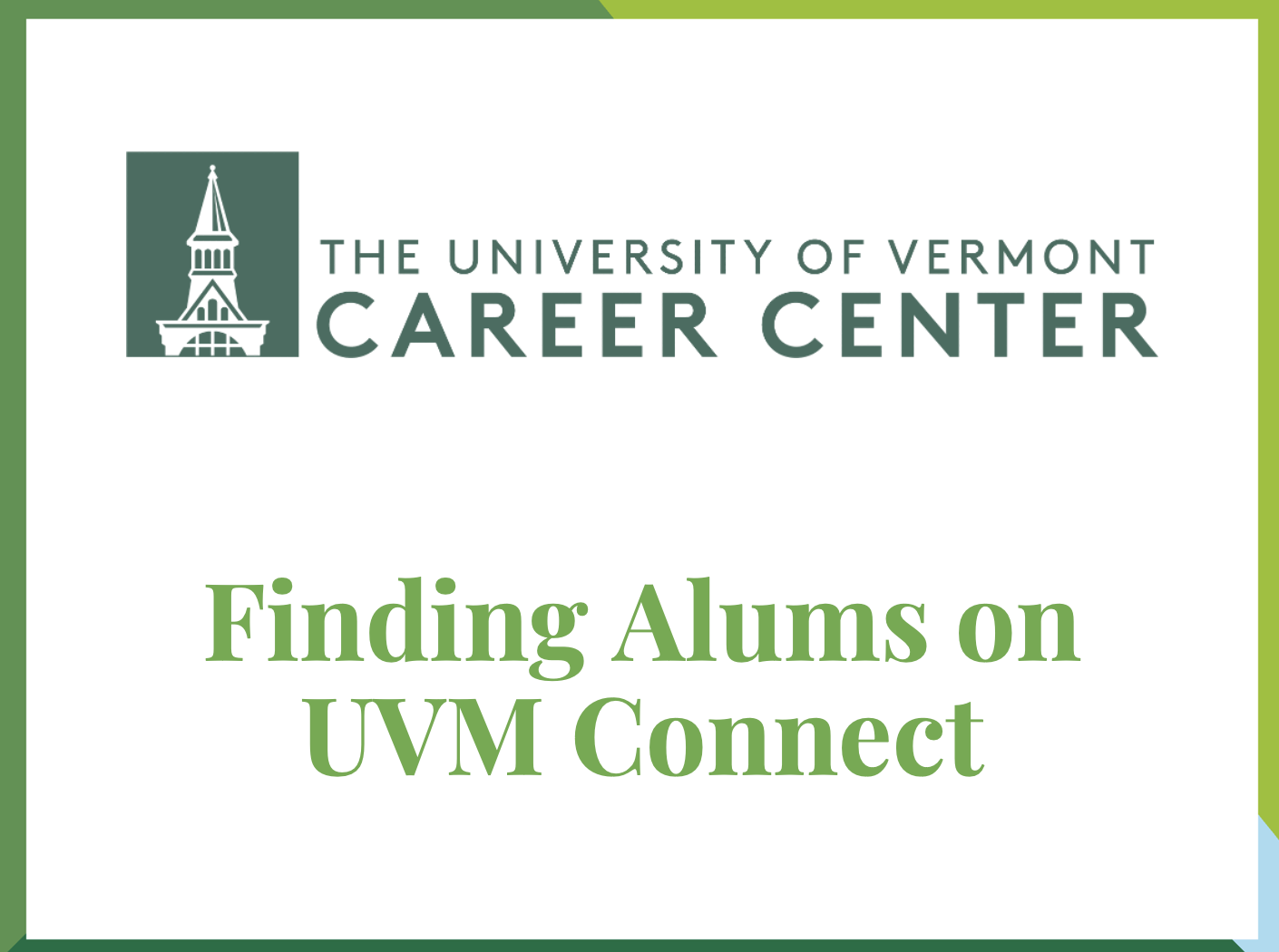 2:43
This short video shows you how to use key words and filters to find alums on UVM Connect.