mcweiner
Joined: 03/17/2020
Profile Views: 1146
Subscribers:
Playlists By mcweiner
Member currently has no playlists.
Media By mcweiner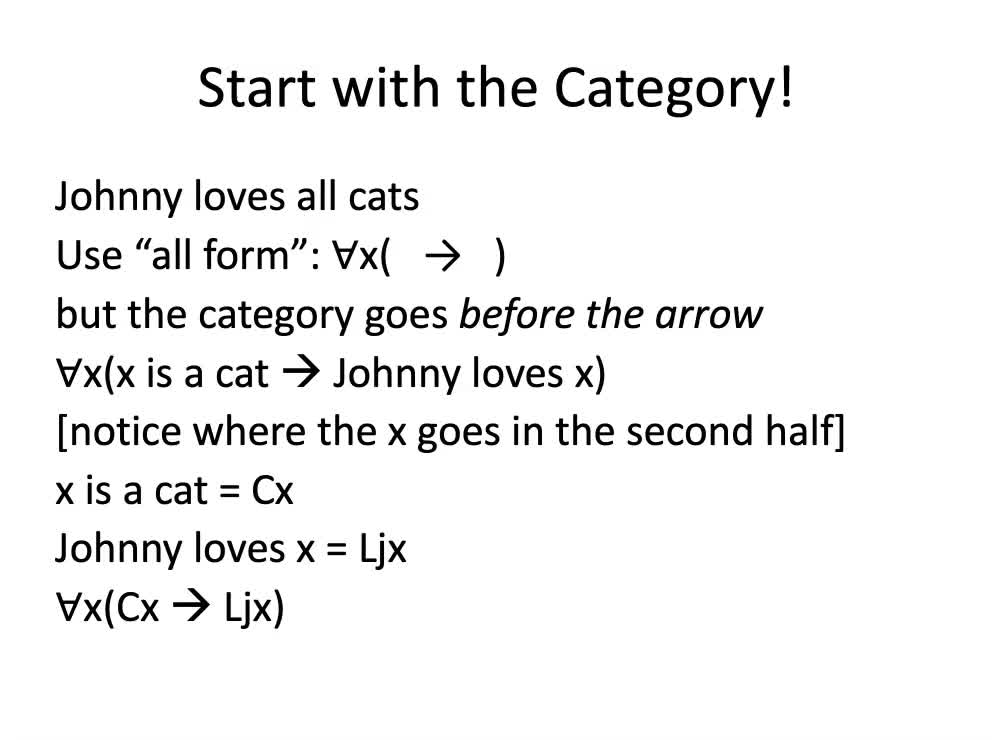 8:32
relational categoricals PHIL013
A video about translating relational categoricals, sentences where one or more categories are joined by a relation, such as "Some people love all cats." 7:29
A video about three proof rules, now updated with a new file name.
8:46
9:02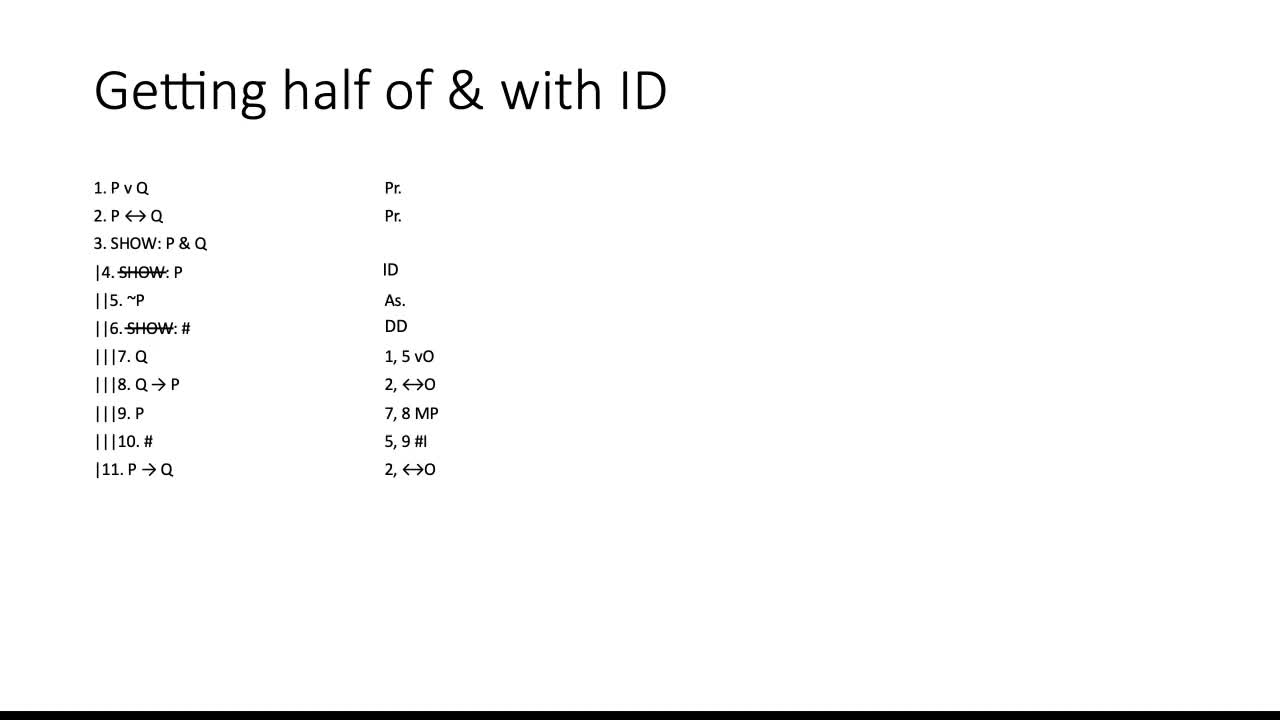 7:39
A video about how to do proofs where you write down SHOW statements that don't come from any particular derivation rule.
8:49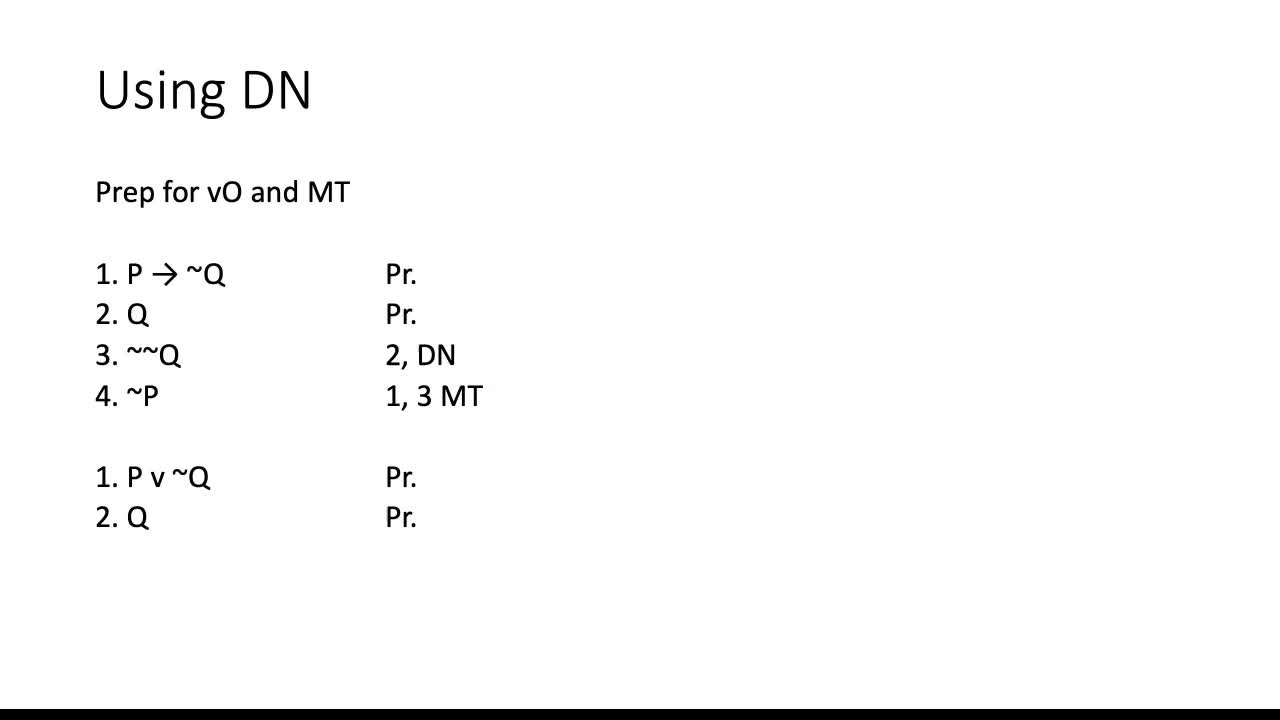 6:15
10:26
9:18
negated quantifier proofs PHIL013AB
A video on how to do proofs with negated quantifiers. Introduces two new rules, ~AO and ~EO, and discusses how to do proofs where you need to SHOW negated quantifiers (you have to do ID).