Search Results
Results for: 'Barley'
4:37
Barley to Enzymes on Front Board 10/08
This is a short video that discusses the materials that were on the front of the class room on Oct 08. The flow shows the barley seed out to the enzymes responsible for breakdown of the CHO's in the barley seed.
8:17
Non Barley fermented beverages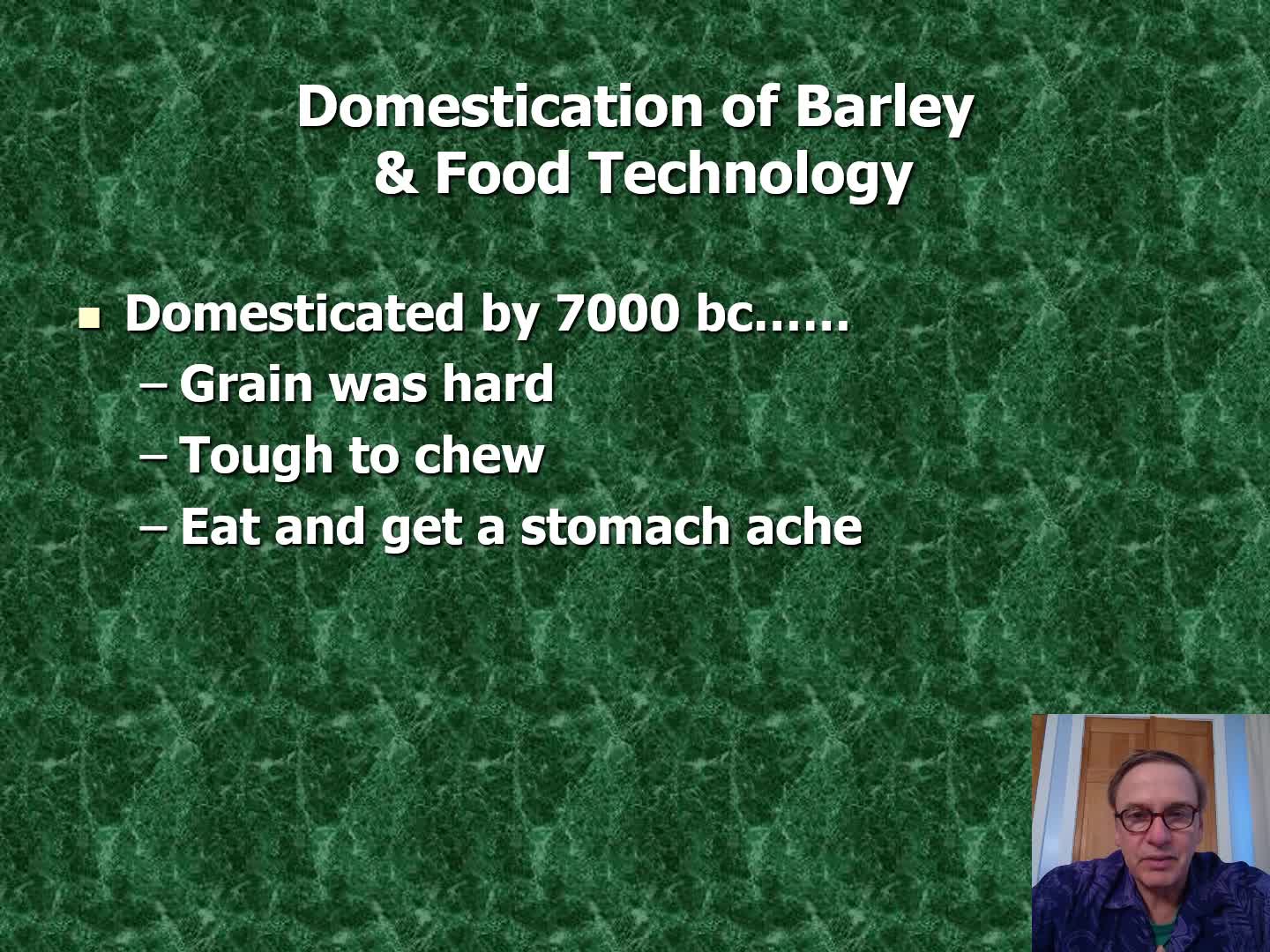 26:42
Human Populations and Domestication of Barley
This video includes a look at the increase in human populations with a special emphasis on the importance of the domestication of barley leading in part to the development of an agrarian society.
12:37
Nutrient Forms: Barley vs Yeast Desired
This video identifies the form the CHO and Proteins are in within the barley kernel and then what the form is that the yeast need. Diastatic Power is introduced.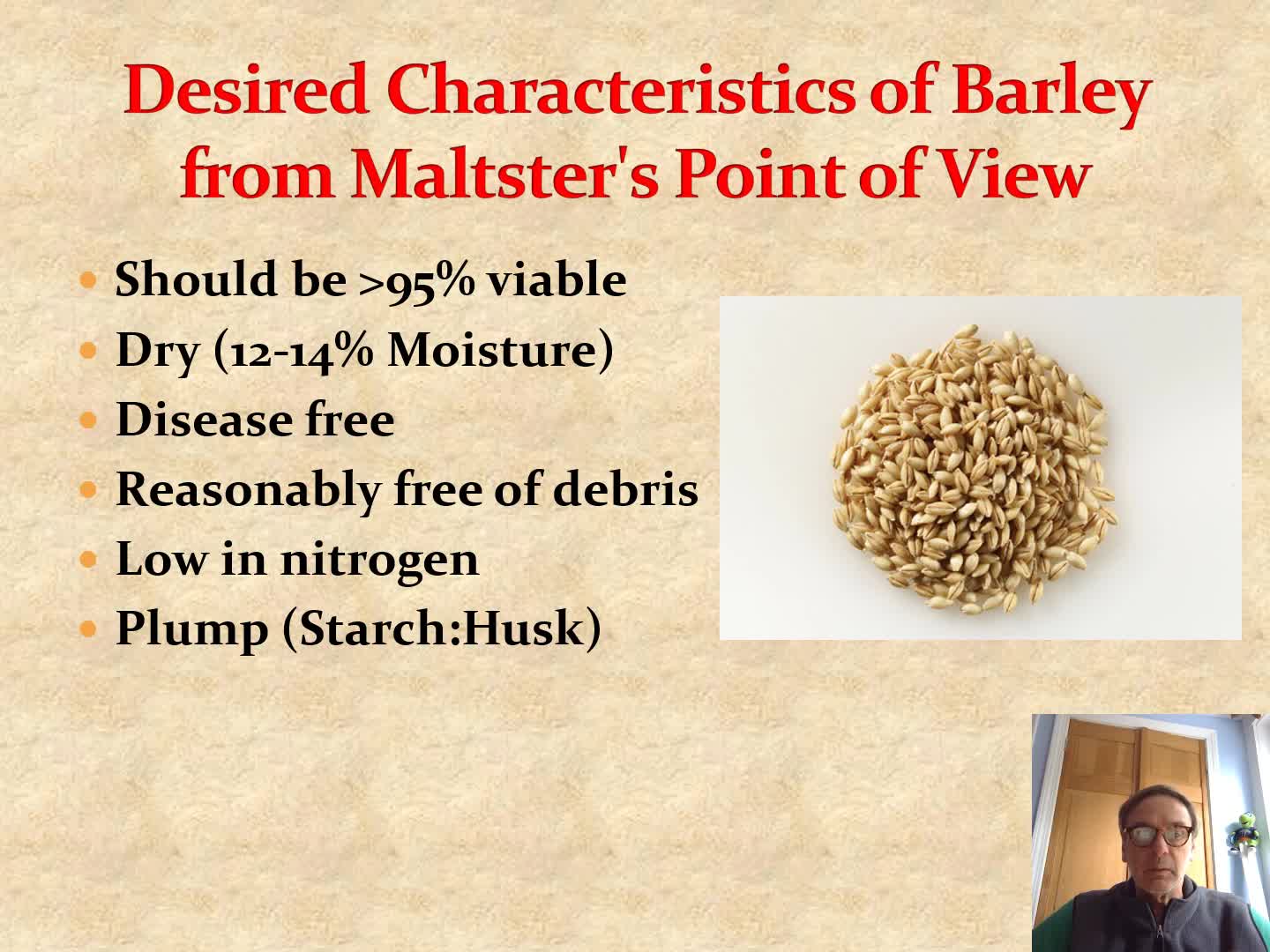 10:25
10:07